The must-have book for those with a gypsy soul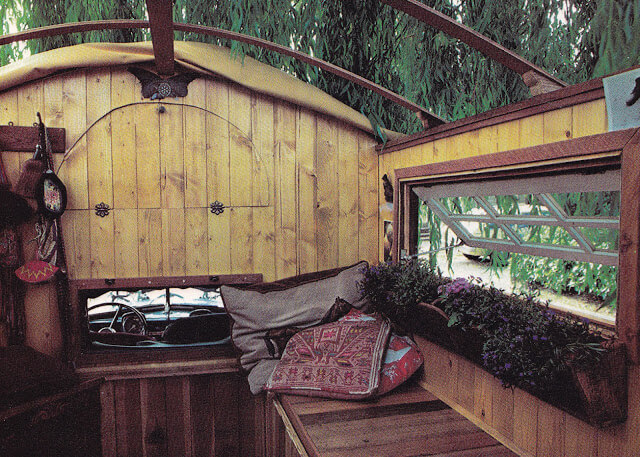 Disclaimer: The purchase and reading of this book will most likely result in selling your possessions and becoming a vagabond.
I bought this book three years ago, and it prompted my purchase of a 1975 RV. Then, one year later, I sold my house and moved my family of five (plus a puppy) into an Airstream. Filled with amazing vintage film images, Rolling Homes gives an aspirational look at nomadic living that still feels obtainable. Real talk: If these guys hacked mobile homes without the aid of the Internet or YouTube, what's stopping you?
One of the most amazing things about this book is that it gives you an almost step-by-step guide to building some of these amazing homes in the form of handwritten notes, diagrams, and scale charts. It is a thing of beauty. No matter whether you just admire these folks' craft and commitment to small living or decided to follow suit, you won't get tired of reading this book.
It was published in 1979 and there are not many copies available. Three years ago, I bought mine for $1.99 on Amazon; now they range from $27.93-$78.47. If you want to add this book to your nomadic library, I would act quick. — Jesse Lenz