"Most people live in Montana because it's the place they want to be." - Rick Bass
STORY BY Laura Stasi PHOTOGRAPHY BY Jocelyn Catterson
It takes two seconds to familiarize myself with where the light switch is on the wall. I walk over and flick it up. The room is lit by a warm glow and the freshly painted beige walls are overpowering in their emptiness. I've just moved into my apartment in Missoula, Montana after three long days of driving from the East Coast and I add 'hang decorations' to the mental to-do list that threatens to overwhelm the synapses in my brain. My roommate is down the hall unpacking, and together we are here to take on a new city and new adventures.
Tomorrow, or the next day (I'm in no hurry), I will go out and start pounding the streets looking for a job. I'm not too picky about what I do; I'll work retail, hostess, babysit and/or volunteer places to make connections. I'll start with Upcycled, an independent business selling locally made goods out of recycled and reclaimed materials. Then I might try The Trail Head's title-nine outdoor gear store where I can work alongside easy-going individuals who do everything from skiing to hiking to kayaking. If there is no luck in retail, maybe I will venture to the famous Red Bird Café and Wine Bar where I could perfect my people skills, learn about local food suppliers and try my had at bartending. Or maybe I will want something a little quainter so I will inquire at The Starving Artist Bakery and Café where they not only serve food and local coffees but also promote the works of local artists and musicians.
Of course I am a little bit terrified, as is only natural with any big change. I've learned over the past few years that taking healthy risks is the best thing for me; it keeps me on my toes and doesn't let me grow too comfortable in any one place. When I spoke about my move back home in New Jersey, people looked at me like I was nuts. The concept of moving across the country without a job lined up seemed crazy to them—and it was to me too at first—but even over the course of the past few days, I have become more comfortable with letting the Universe handle the logistics. Everything thus far has fallen into place seamlessly, from finding an apartment to buying my first car and fitting all of my possessions in it. If I can focus on tackling each task as it arises, one day at a time, I can overpower the fear and uncertainty that sometimes threaten to creep up on me. Whatever I find, I know it will be good. After all, I moved here for the mountains, the people and the excitement that comes with any new quest.

But I'm getting ahead of myself. I don't move in to my apartment until Friday, and it is only Tuesday. I will spend the next few days in neighboring Bozeman, visiting friends and putting my Dad on a plane back to New Jersey. I will try to keep my thoughts from running away from me and focus on the here and now and enjoy being in this vast and breathtaking landscape where the plains stretch as far as the eye can see and the mountains kiss the sky. In an article for the Smithsonian Magazine, acclaimed writer Rick Bass wrote, "Most people live in Montana because it's the place they want to be," and so far, Montana is exactly where I want to be. And on Friday, I will start simply; by turning on the lights.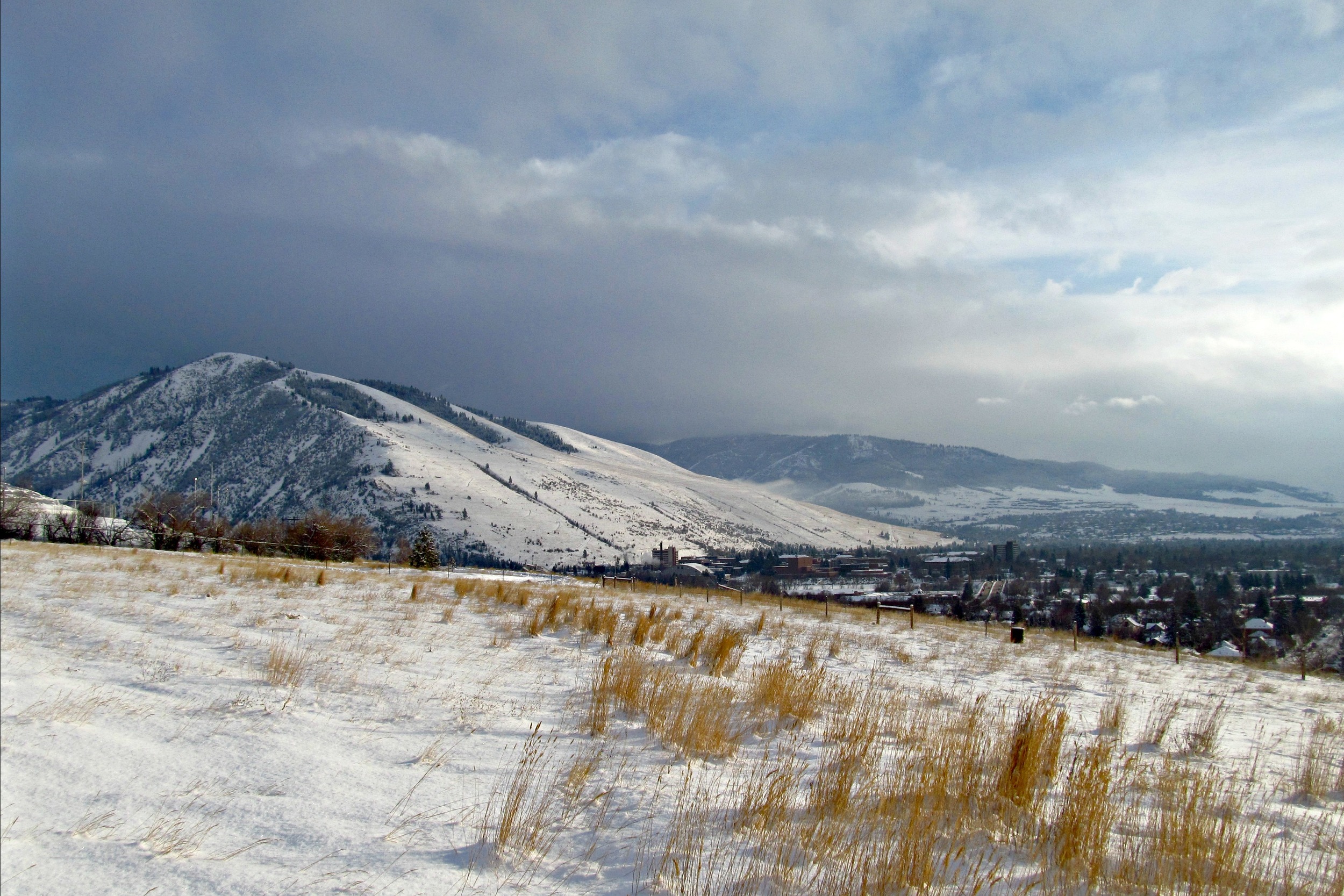 Laura Stasi is a New Jersey native living in Missoula. When she isn't writing she is outside exploring and learning to live each day to its fullest. You can learn more at feathersandtracks.wordpress.com